Animal Love Is a Beautiful Thing

Beauty is in the eye of the beholder.
Someone should tell that dog that his d is too small for the cow. She's getting really bored.
Giggled
1 year ago
722 notes
Originally Giggled by:
reddit.com
Reblogged From:
washaman
me
daddy?
ask me
submit
cuties
Donations & Co.

Want to see my
bOObies?
Then be a cutie and
help me get my revision done: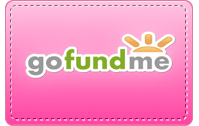 Even a 10$/€ or 20$/€ donation
is going to help me
and it'll be appreciated
much more than you can imagine!
...
Dun be shy... DONATE :)


...
Wanna help me next month by paying my...
......3g data subscription? 6€

...public transport card? 16€

.........DSL subscription? 27€


I'll make a special submission with your url on my body for whoever donates! Send me a message afterward :)
...
Cutesie
Tags
Theme
Dont say you love me
Theme
By: ©
YaniLavigne
Tweaked By:
aDaddysLittleGirl
Best Viewed: Google Chrome